My prom is tonight, and I just finished fixing my dress.
I don't really believe in spending a monsterous amount of money on a dress you'll wear once, so I bought a casual(ish) dress for cheap from JC penneys:

Then, I felt like I wanted it to look a bit fancier...and I am quite tall so the dress was a bit short and I wanted it to reachthe floor. And the more I looked at it... the more I wanted changed. The neckline had a ruffle which I cut off and I took off one strap, and added lace to the front as a tie, and around the bottom.
I am super happy with the result! :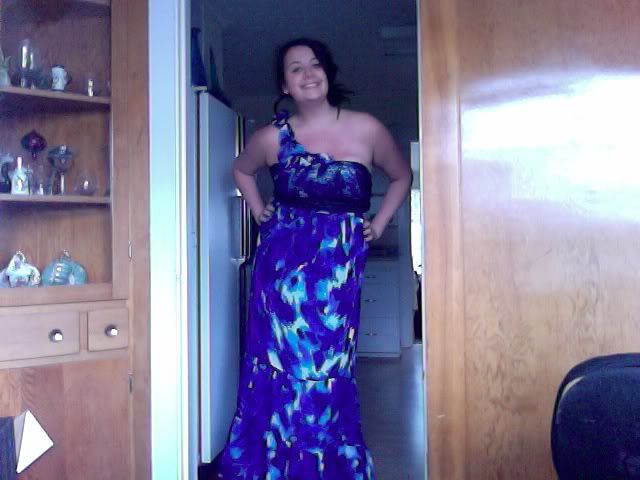 I think that the shape is more flattering, and I am proud of my work on the one strap that I kept!
the back looks like this:
For my first attempt altering a dress I think I did pretty good :)
And I got my nails done yesterday just a french looking acrylic nail, and I painted over it with colors that match my dress ( The french remains underneath for when I get tired of the color)
Right now I need to go to work... thats why I have no makeup/hair going on here. I just wante dto show someone, since I am so excited :)
I will post a picture of the final look after tonight!
For anyone else going to Prom tonight, or soon:
HAVE FUN, be safe, and smart. And lemme see your dresses! DIY or otherwise! :)